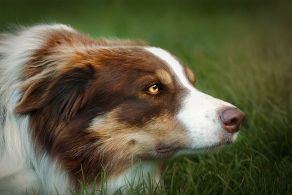 Daten
Drive for Life of Silent Storm
"Comic"

VDH/ZBrH BOC 17631
Choclate- white-tan

Geb. am 01.02.2014
HD A2
ED/OCD free
CEA/PRA/KAT frei mit 7 Wochen und 1 1/2 J.
CEA normal
TNS DNA normal
CL DNA normal
MDR1 Defekt +/+
IGS N/N
RS normal
Körklasse II

Heelwork, Agility, Herding

Pedigree Comic
Eltern
Großeltern
Ur- Großeltern

Diagemtas Quince

Red Merle Tricolour

CEA normal

Canen Josh At Diagemtas

ISDS 259544

CEA carrier, hips 7/3

Red Merle Tricolour

--------------------------------

Canen Reba At Diagemtas

ISDS 264915

Red Tricolour

CEA normal, hips 6/6

Sadghyl Pip Me To Comebye

ISDS 193219

Rough Red Merle, hips 3/4, CEA normal

--------------------------------

Spice

ISDS 235796

Rough Red Tricolour, CEA Carrier

--------------------------

Canen Trip To Away

ISDS 247242

Rough Red Merle, hips 6/7, CEA normal
-------------------------------

Val

ISDS 206381

Red Tricolour, CEA Carrier 6%,

CEA Normal 94%

Gingerbell Never Silent Storm

Red Tricolour

HD-A, CEA normal

Mirk At Cambiano

ISDS 259017

Black Tricolour

HD-A, CEA normal

--------------------------------

Gingerbell Zilaniya

Black Tricolour

HD-B, CEA normal

Lad

ISDS 214439

Rough Black & White, CEA Carrier 33%,

CEA normal 67%

-------------------------------

Tegwen

ISDS 246675

Medium Black Tricolour

hips 3/3, CEA normal

______________________

Ita Ag Ch Gingerbell Jingle Jangle

Black & White, HD-A,

CEA Carrier 4%, CEA normal 96%

-------------------------------

Blexa (LOI 02/63836) [Ita]

Blue Merle, HD-A, CEA normal
Details Comic
Drive for Life of Silent Storm
Mein kleiner Comic wollte einfach nicht gehen!
Lange habe ich für ihn auf SEINEN Menschen gewartet, doch irgendwie sollte es nicht sein, denn wie ich heute weiß; ICH bin SEIN Mensch! . Es waren viele da und viele wollten ihn...doch entweder es kam etwas dazwischen, oder mein Bauchgefühl war nicht überzeugt. Schließlich war es endlich soweit und er zog aus- doch nach 2 Tagen bereits fand er seinen Weg zu mir zurück, da der andere Hund der Kurzzeitbesitzerin sehr krank wurde. Er gehörte einfach zu mir!!!
Comic ist unglaublich vielseitig begabt- er ist der geborene Sporthund. Er Apportiert, er macht wundervolle Fußarbeit, er ist schnell und wendig, hört zu und hat eine unendliche Sprungkraft- mühelos einfach. Im Agi könnte ich noch während er springt mein Kommando ändern- er würde es noch annehmen. Seine Agi- Nachzucht ist ebenso schnell und führig. Oft bekomme ich Nachrichten seiner Nachzucht- Besitzer und freue mich über die vielen lobende Worte über die tollen Kinder. Aber auch im Obedience 3 werden Kinder von ihm geführt.
Stand Januar 2021 hat Comic 9 Würfe mit insgesamt 52 Welpen. Vor 3 Jahren gab es einen Welpen mit Ektopischem Ureter ( kann man googeln ) - dies war ein Einzefall und der Hündin geht es heute ganz ausgezeichnet. Weder vorher, noch nachher, noch aus seinen Eltern, oder den Würfen der Gewister, ist es je in der Linie wieder aufgetreten.
Aus seinen Würfen sind die bisherig getesteten Hunde alle mit A- Hüften ausgewertet und ED/OCD frei, haben weder Hoden- noch Gebissfehler! Mein unkaputtbarer Comic bringt unkaputtbare Kinder!
VIDEOS!
Comic´s first herding-steps 3. time on sheep